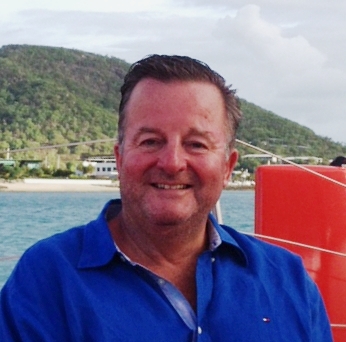 David Nolan is regarded as one of the leaders in property marketing throughout Australia.
David has an extensive knowledge of the agricultural and property industry gained from 30 years experience and having been trained by some of the past legends of the industry.
His great passion and belief in rural Australia and his desire to deliver his valued clients with successful sales has seen David selling a large number of significant properties in NSW, QLD, VIC, NT and SA.
There have been many highlights and a wide range of interesting properties sold by David during his career. However, David still has great pleasure in helping to market and sell the more traditional family sized holdings.
Prior to starting Webster Nolan Real Estate, David Nolan held a number of high profile positions. David was appointed Australian Manager of L.J. Hooker Rural Marketing and was based in the company's Sydney head office. In November 1996 David became the franchisee of L.J. Hooker Rural New South Wales which he operated until the beginning of 2001 when David Nolan Rural & Project Marketing came into being.
In June 2007, Webster Nolan Real Estate was started.
David has been involved in a number of significant rural transactions, some of which are:
"Macintyre Station" - Major Northern NSW agricultural operation

"Myall Creek Station" - Historic agricultural holding

Mudgee Regional Abattoir - The only multi species service works operating in Australia

"Sunninghill"- The largest single holding in the Berry district

"Southlands" Sutton Forrest- Significant Southern Highlands holding

"Parkville Piggery" & "Glengallan Piggery", Via Scone & Warwick

"Baramul Stud", Widden Valley - Purchased by Gerry Harvey

"Broad Water Stud", Scone - Purchased by Kia Ora Stud

"Lydhurst", Armidale - Large scale fine wool and cattle enterprise

"Jeogla Station", Armidale - Major NSW cattle station

"Bourkes Hill Station",- Major cattle breeding enterprise at Braidwood

"Bodalla Company",- Historic South Coast land holding

"Katherine Dairy",- The Northern Territory's only dairy

"Cooplacurripa Station",- Original sale to the G.I.O.
In addition to these major sales, David has also successfully negotiated a large number of property transactions. It is testimony to David's ability and reputation, he has sold a number of properties more than once and, in fact recently sold one for the fourth time.
Thomas Joseph Nolan
It was recorded in Euroa Jubilee Book, on September 9, 1957, Euroa lost one of its greatest citizens ever seen. Cr. Thomas Joseph Nolan, J.P. The Euroa Shire president, died at the comparatively early age of 60 years.
At the September meeting of the Council deep regret was expressed at the death of Cr. Nolan, reference being made to his great ability and the fact that he had always given his best for the Council. As a mark of respect for his memory, Council adjourned for an hour.
At the time of his death the "Euroa Gazette" stated "Cr. Nolan had a large auctioneering business and was an outstanding townsman. He had been Shire president three times and a past chairman of Euroa Waterworks Trust.
T. J. Nolan, Stock and Station Agent, Euroa, was a well-known personality in the district, and was the local agent for the purchase of fat lambs for the firm of Sims, Cooper & Co.
In 1928 Mr. Nolan purchased 25,000 fat lambs in the district for this firm. In 1929 Mr. Nolan handled a large per-centage of the fat bullocks sold in the district. In later years, it was reputed he sold 100,000 lambs in a season to Sims Cooper.
He was widely known as a man of the highest integrity and was noted for his fair dealings. As a young man he joined Watts, Turnbull and Co. and later branched out into an auctioneering and real estate business of his own.Operating on the principles of sound business and giving good service to clients, the firm expanded over the years. A great visionary, he predicted in the 1950's, that one day grain fed cattle and the grading of beef would be the future of the Australian Meat Industry.
As a mark of respect, the Euroa Saleyards were recently re opened as the T J Nolan North Eastern regional livestock selling centre.
T.J. Nolan will long be remembered by Euroa and District people. It was predominantly through his efforts that the beautiful surrounds of the Seven Creeks Park were started in the early 1930's when he planted the first ornamental trees there. He was president of Euroa Football Club for three years and president of the Castle Creek (now Euroa Golf Club) for about 20 years. His work for the Golf Club was extraordinary, including having Norman Von Nida and the famous South African golfer Bobby Locke play the opening round when the new course was developed. T.J. Nolan was instrumental in Euroa having the sewerage put on and was also credited with re-introducing koala bears back into the District.
Traveling the world extensively, T.J. Nolan, would proudly say at the end of the trip, Euroa was still the best place in the world.
Among other organisations he was closely connected with were: Euroa Racing Club, Bush Nursing Hospital, Graziers' Association, Rotary Club and Liberal Party. Throughout the years he was connected with every movement for the advancement of the township. He was an excellent judge of livestock, together with having a wide knowledge of pasture improvement, trees and shrubs with many landowner taking his advice on land and property improvements.
As a young boy, the much heralded, Alf McGeoch, was sent to T.J. Nolan to be trained as an auctioneer.
Castle Creek Golf Club was one organisation in particular to feel the loss of T.J. Nolan. Realising that the Club could not prosper on private land at Castle Creek he was the prime mover in the Club purchasing land on the southern outskirts of Euroa. It was mostly through his efforts that the course had been improved to the degree that it became recognised as one of the best in the country.
At the time of writing, Thomas J. Nolan's son, Barry Nolan had carried on the business established by his father, in traditional high standard fashion, for close on 30 years. Barry Nolan who died at the age of 75 years, having held a stock and station agents license for 50 years, was regarded as one of the greatest judges of livestock to grace livestock selling centres. Known throughout his home state of Victoria, he was equally well known in New South Wales. From Cooma through to Casino, Barry purchased during his time, ten of thousands of cattle and hundreds of thousands of sheep. Like his father he was a fair man, who gave his all in looking after the interests of his clients.
(Part extracted from Euroa Jubilee Book, written in 1989)