"Velvet Stud" - Robertson, NSW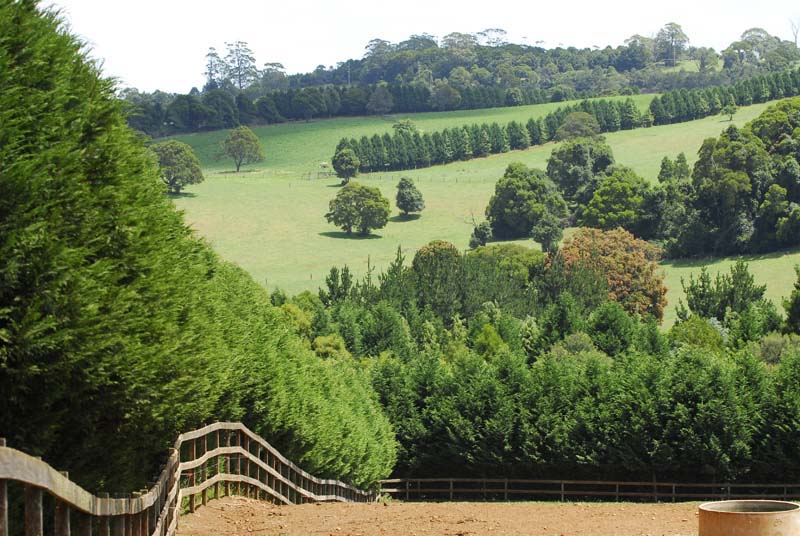 "Velvet Stud" - Robertson, NSW
Velvet by name Velvet by nature Robertson's Finest Country Estate
Approx 49.43 ha – 122 acres
SOLD $4,800,000
The perfect location Pearsons Lane Wildes Meadow - 3km Robertson, 30 min magnificent South Coast beaches, 1 ½ hours Sydney.

Highly fertile basalt soils –Productive & picturesque country.

Stunning tree lined driveways and lanes. Areas of rainforest and timber copses.

Excellent water security - Burrawang Creek frontage, 3 substantial spring fed dams and 2 farm dams.

Additional Country available

Beautifully presented 5 bedroom homestead set in enchanting landscaped gardens.

Ideal thoroughbred or equestrian property - 2 additional residences, substantial stable complex with dressage & show jumping arenas.
"Velvet Stud" is without peer and has long been regarded as one of the Southern Highlands finest country estates. From the moment you enter the property the visual impact in regards to the quality of the country and the improvements together with the privacy is evident. The beautifully presented timber and stone 5 bedroom homestead is set in stunning landscaped designed formal gardens. Internally the residence is unusual in layout, yet is very functional and has been the ideal family home. From the time you enter "Velvet Stud" along the Chinese Elm lined, sealed driveway, you know there is an experience about to occur. As the driveway rises up to the landscape, designed gardens, homestead and onto the property's working improvements you can feel the anticipation rising in what is around every corner. The gardens, while substantial have been cleverly designed. Now established, they are predominantly easy care and feature wonderful species of Date Palms, Azaleas, Rhododendrons, Conifers, deciduous trees and shrubs. Ponds, fish runs, spacious lawns surrounded by rock walls, reflective areas, and a championship size tennis court carefully situated so as not to interrupt the tranquillity of the gardens, all compliment this enchanted setting. The Stable Complex is a well presented and constructed horse facility. Set in a picturesque location, all amenities including the dressage and show jumping arenas are within close proximity. Part of the complex also features an imposing indoor round yard/lunging yard with a timber and steel domed roof and Halogen lighting. The basalt soils, security of water, productivity and presentation stands "Velvet Stud" apart from other rural holdings in the Southern Highlands.